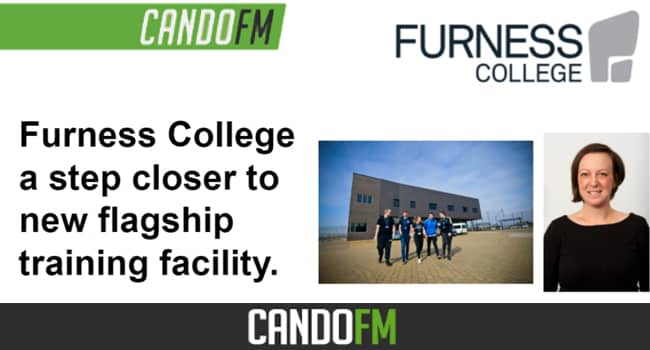 Plans for a new multi-million pound skills training facility led by Furness College have moved a step closer.
The college's proposal to create a Cumbria Institute of Technology (IoT) has made the final stages to win a share of £120million in government funding.
The IoT, part of the government's flagship programme, would provide a new-build professional environment for teaching to support the key sectors of engineering and manufacturing, advanced healthcare and information and communication technology.
The institute is likely to be based at the world-class £47million Channelside campus in Barrow and would bring together the University of Cumbria and partner FE colleges – Lakes and Kendal – as well as key employers across the county. Alongside a new purpose-built facility in Barrow, training would be delivered from revamped existing centres in Carlisle, Workington and Kendal.
Director of Curriculum Kate Colebourn, who is leading the bid on behalf of the college, said the aim was to meet the area's need for advanced academic and technical skills.
"We know there is a demand for higher-level skills in the key areas of digital, healthcare and engineering and manufacturing and we are delighted that our bid has progressed, with the support of all the project partners and the backing of our Local Enterprise Partnership.
"This institute would be a game changer for the county creating a range of new facilities to increase access to much-needed advanced training to meet employer demand and narrow the skills gap."
Institutes of technology are collaborations between colleges and universities to deliver higher technical training in science, technology, engineering and maths subjects.
Principal and Chief Executive of Furness College Andrew Wren said the IoT would complement the college's current higher education offer.
"We are committed to ensuring people across this part of the north-west have access to the latest and most advanced skills training to support businesses in our community.
"At Furness College we have a 30-year proven track record of delivering university-level education and are experienced in delivering high-quality capital projects including the £4.4m Advanced Manufacturing and Technology Centre and we are hopeful that our bid will be well received."
Furness College is among 13 bids going through to the final round with eight winners to be announced later this year. The proposal will now be scrutinised in detail to test its viability, feasibility and deliverability.
The college is also partnering with the University of Cumbria on the Barrow Learning Quarter project, part of the £25million Town Deal, to further develop routes into higher education for people across Barrow and the surrounding areas.
Find out more about studying university-level qualifications when Furness College holds its annual Higher Education Open Evening on Wednesday 23rd June 4.30pm to 6.30pm at the Channelside campus. Degrees available range from engineering and education to construction, computing, business management and health and social care.