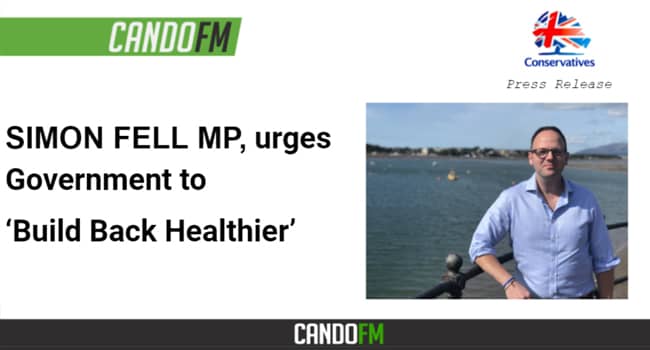 The MP for Barrow and Furness, Simon Fell, has called on the Government to build back healthier, using lessons learned from the Covid-19 pandemic.
The call came as the Furness MP questioned the Prime Minister, Boris Johnson MP, during a statement in the House of Commons where Mr Johnson was announcing the Government's plans to commission a full public enquiry into the Government's handling of the pandemic.
In welcoming the announcement that an enquiry is to take place, Simon said:
"I welcome the announcement of the public enquiry.
"When Covid rolled into Barrow and Furness, especially in the first wave, it had a disproportionate impact due to a toxic mix of underlying health conditions.
"With that in mind, can the Prime Minister confirm that the enquiry won't just look at what actions the government did or didn't take, but also what actions we need to take to ensure that we can build back healthier out of this pandemic?"
In response, the Prime Minister stated that he hoped that the pandemic would be a "Big teachable moment" for the country.
Mr Johnson added:
"I hope that this is a big teachable moment for our entire country. About our obesity, our fitness levels, and about disparities across public provision."
The Prime Minister reaffirmed the Government's commitment to levelling up regions across the country. He said:
"Within regions, Levelling up needs to take place. And that is why that is the ambition of this Government."