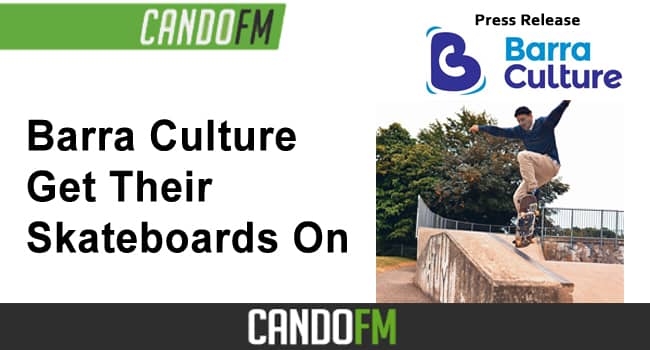 Barra Culture are celebrating International Skateboarding Day with the launch of an exciting new art competition.
Skate & Create gives the opportunity for 3 young people living in the Borough of Barrow to get creative and design their own skateboard deck. The winner will have their image printed on their very own board to take away.
2021 is a momentous year for skateboarding, as it is the first year that it will be included in the Olympic Games. Monday 21 June marked international Go Skateboarding Day so this is an exciting time for Barra Culture to be celebrating this creative sport.
Skateboarding has a huge influence on wider culture and creativity, with links to film-making, fashion, architecture and photography. Andy Warhol's work has recently appeared on skateboard decks, including his screen-prints of Marilyn Monroe and Campbell soup cans. The colourful artwork of another American Pop Artist Keith Haring, can be seen flashed across the undersides of decks, as well as Jim Phillips' iconic 'Screaming Hand'.
Kieran McDonnell, the project's manager and founder of Barrow skateboard collective, Barrer Cvlt says, "I've been interested in skateboarding from a young age, and it has opened my eyes to many artistic avenues. Skateboarding has a lot of potential to engage people who wouldn't necessarily identify themselves as creative or interested in the arts. With this competition, I'm hoping to break down the barriers of the stereotypes and stigma around skateboarding. Many may see it as an anti-social activity, but if we look closer, skateboarding has the ability to use existing spaces in a creative and imaginative way – spaces which most people just walk past every day. For me it is the key to opening many doors and should have more light shined upon it."
Traditionally a male-dominated genre, skateboarding is seeing increasing diversity on the scene, with more and more women accessing and thriving with the activity. Chloe from Cumbria CvVen, an inclusive women's skateboarding collective in Barrow says, "I wanted to bash the stereotype of the female skater – to break the gender norms. Starting skating has brought us all together in such a powerful way. Making our own art and merchandise for the CvVen too is such a huge achievement and it really shows the skills of the CvVen members. I really think we have created a new and safe environment for new skaters of all genders. We can't wait to see the creative designs the young people of Barrow come up with!"
Barra Culture's competition runs from 21 June-21 July, and is aimed at three age categories: Up to 11s, 12-17, and 18-25, with a winner from each category. To enter, applicants use the provided template at barraculture.org.uk to create a design in whatever medium suits, whether that be biro or pencil, paint or digital drawing. All abilities are welcome, whether from people who draw and design on a regular basis or not at all, and non-skaters are also encouraged to join in the creativity.
Completed designs should be scanned or photographed and emailed to info@barraculture.org.uk by 21 July at 1pm.
Editor's Notes
For more information or interviews please contact helen@barraculture.org.uk.
Barra Culture is one of 12 new Creative People and Places (CPP) projects recently awarded funding by Arts Council England with the aim of increasing participation in the arts, particularly amongst those least engaged.
Barra Culture has been developed and is led by a consortium of Barrow-based organisations who will provide strategic oversight with Women's Community Matters as Lead Partner and accountable body. The Consortium is made up of Brathay Trust, Barrow Borough Council, Cumbria County Council Libraries and Archives and Barrow Arts Group, comprising of Art Gene, Theatre Factory, Full of Noises and Signal Film & Media.
Barra Culture's vision is for everyone in Barrow to have the opportunity to experience and be inspired by arts and culture in their local community.