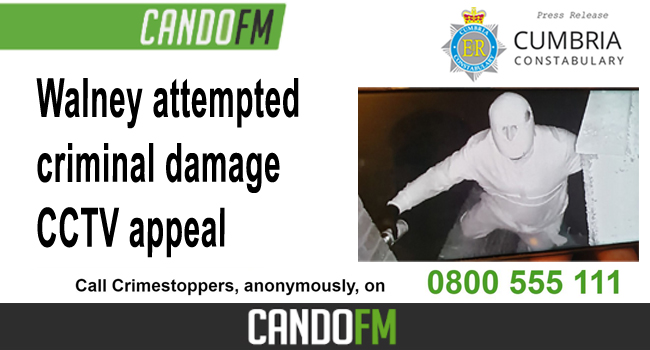 Police are releasing CCTV footage following a report of attempted criminal damage, that occurred on Sunday 29th August, between midnight and 1am, in the Ocean Road and Coteley Crescent area of Walney. The report is of one man interfering with CCTV and security lights.
No property was reported as taken.
Police would like to try to identify the person pictured to help assist with the investigation. Whilst the police acknowledge identification of the man pictured may be difficult, any information regarding the incident, no matter how small, may help with enquiries.
The police would remind residents to check their home security. The public can find helpful property security tips here: https://www.cumbria.police.uk/Advice-Centre/Crime-Prevention/Home-Security.aspx.
Patrols were increased in the area whilst investigations were conducted. The local Neighborhood Patrol Team are aware of this incident for due attention during area patrols.
Anyone with information relating to this incident can report online at www.cumbria.police.uk/reportit, quoting incident number 0010 of 29th August 2021. You report information by phoning 101. Alternatively, you can contact independent charity Crime stoppers, completely anonymously, on 0800 555 111.