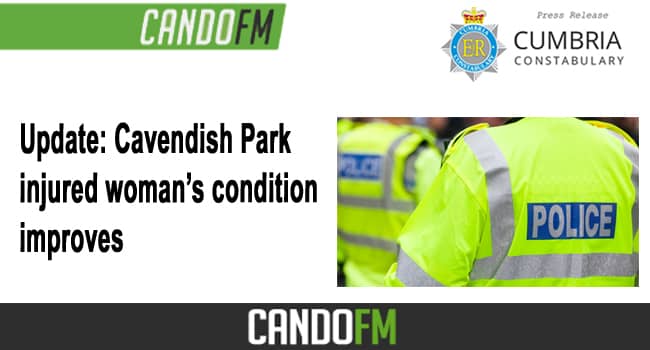 The condition of a 20-year-old woman, who was injured on a ride in Cavendish Park, Barrow, on the 28th August, has improved. She is now described as in a stable condition.
The incident occurred just before 8:30pm on the 28th August.
The woman remains in hospital.
Chloe's parents, Sharon and Phil, said:
"We would like to thank everyone who has helped both Chloe and ourselves throughout the past couple of weeks. The care and support shown right from the immediate aftermath of the incident up to the current day has been hugely appreciated. Chloe has got a long road to recovery but we know she greatly appreciated all the kind words. We are both so proud of the progress that she has made and continues to make."
A joint investigation into the incident between HSE and Cumbria police is ongoing.