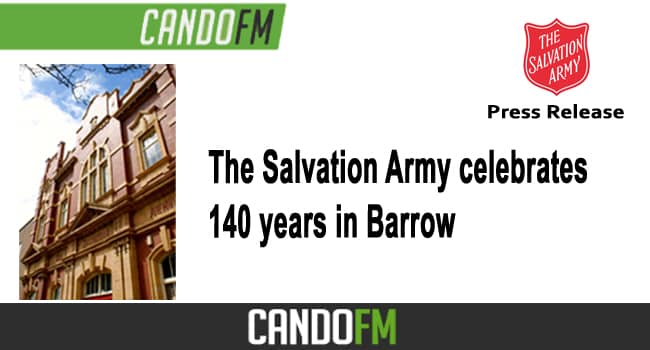 The Salvation Army is celebrating 140 years of being in Barrow-in-Furness.
In 1881, two Salvation Army officers arrived in Barrow and held some street meetings where they told people that God loved them. As people's lives were transformed by this message, the 177th Salvation Army Corps was started.
The Salvation Army in Barrow continues to love God and love others, offering spiritual care, practical assistance and a listening ear. We want everyone to experience a life full of the joy, hope, love and peace which only God can bring.
This weekend, The Salvation Army will be holding a celebratory worship service on Sunday at 10.30am in its building on Abbey Road, which has been its home since 1910. There will be a range of historic books and photos on display, and as it's a birthday celebration – a cake!
For more information please contact Barrow Salvation Army's leaders, Lts. Kat and Jonny Whitmore on 01229 433550.