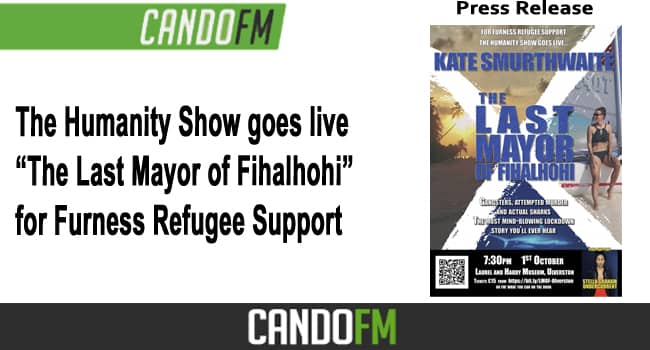 The Humanity Show is going live!
After a successful series of online comedy shows, Furness Refugee Support presents a comedy night at The Laurel and Hardy Museum Ulverston, on Friday (October 1.)
Award-winning comedian and TV writer Kate Smurthwaite tells what's billed as the most mind-blowing lockdown story you'll ever hear in her new show.
She will be supported by Stella Graham – described as the funniest half Sri Lankan lass from Coventry.
Tickets at https://www.ticketsource.co.uk/thebowlerbar/t-oxdoez or pay what you can on the door.
A, spokesperson for Furness Refugee Support said: "The online Humanity Shows raised more than £1,500 but more is definitely needed so we hope as many people as possible will support our first live show since lockdown.
"I don't think they will be disappointed – it promises to be a hilarious night!
"People can buy tickets now or pay what they can on the door."
Kate's show, The Last Mayor of Fihalhohi, promises gangsters, attempted murder – and actual sharks.
Stella – who has been called "shameless, charmingly aggressive and unladylike" – will explain "what's awesome about face masks and losing your nut."