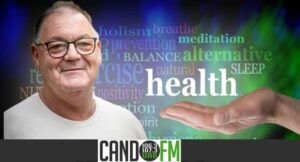 On the Health Show this week, Emmanuel Asuquo will be joining Steve Forster to talk about the survey that shows UK Businesses Fail to Provide for Diverse Workforces.
The UK is leagues behind other countries when it comes to providing for a diverse workforce.
This has led to many employees feeling less able to progress through the ranks on a fair and non-discriminatory basis.
The study by Essity, also showed that the UK is worse for recruiting those from diverse backgrounds (46%) and fails to offer the same pay and promotion opportunities to all staff regardless of their race, religion, disability, and nationality (65%). Steve Forster Driver talks with Emmanuel Asuquo, Channel 4's Financial Expert
Tune into the Health Show with Steve Forster every Thursday 9am-noon.