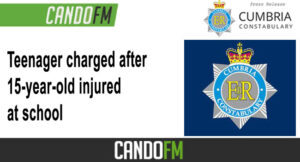 A 16-year-old who was arrested following an incident at a South Cumbria school on Tuesday (25 Jan) where a 15-year-old was injured has been charged.
The 16-year-old, who cannot be named due to his age, has been charged overnight with attempted murder and possession of a bladed article on a school premises.
He was remanded in police custody to attend Barrow Magistrates' Court today (27 Jan).
The 15-year-old who was injured in the incident was released from hospital on the evening of 25 January.