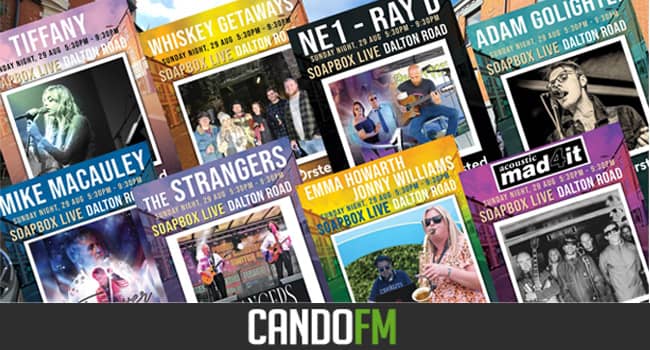 Following the Super Soapbox Challenge, Cando FM will be running a live music stage at the bottom end of Dalton Rd near the Derby Inn.
The stage will feature some of the leading musical talent in Barrow between 5.30pm and 9.30pm so don't rush off after the Super Soapbox event finishes, head down to the bottom end of Dalton Rd and enjoy an evening of live music in the sunshine.
PLAYING: The Strangers, Tiffany, Adam Golightly, Mike Macaulay, Mad for it (playing an acoustic set), NE1 and Ray Dowling, Whisky Getaways, Jonny Williams and Emma Howarth on Saxophone.
Members of the CandoFM team will also be there with their Soapbox, so come along and join us all for Supersoapbox Sunday 29th August