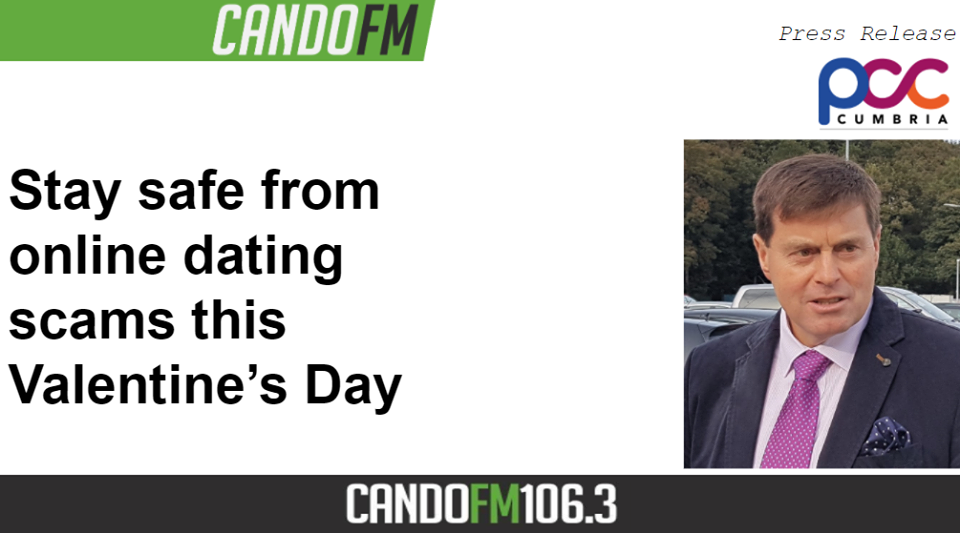 STAY SAFE FROM ONLINE DATING SCAMS THIS VALENTINE'S DAY
Online dating is one of the most popular ways of meeting new people, with millions of people downloading and signing up for multiple sites. However; not everyone on these sites are there with good intentions. Criminals across the country are using online dating profiles to select trusting victims whom they can take advantage of financially.
With technology growing, society is becoming more tech-savvy including criminals. Some tips to help protect yourself from these criminals are:
Choose a reputable dating site and keep all conversations to this website until you are confident in who you are speaking to.
Never send money, share bank details, passwords or too much personal information to someone over a dating app no matter how convincing they may be – if someone does ask for this information report them to the website/app.
Trust your gut – if you think something is wrong or someone is too good to be true, you're probably right. Stop communications and report your suspicions to the website or app.
Cumbria's Police and Crime Commissioner, Peter McCall, said: "Dating apps are great for meeting potential partners but it's also a great way for criminals to find potential victims.
"We would never discourage anyone away from these apps and websites, especially during COVID-19 where distanced socialization is key for our mental health, but we do want users to remain vigilant and trust their gut when talking to someone new.
"Get Safe Online offers more information and advice on romance fraud and how to stay safe on dating websites so please visit their website if you are looking to protect yourself further when online.
"If you have been subjected to romance fraud please contact the police on 101, or Crimestoppers on 0800 555 111, it's 100% anonymous, or Action Fraud on 0300 123 2040.
Detective Sergeant Stephanie Goulding said: "Romance fraud affects victims both emotionally and financially and for many the impact can be long term.
"These scams can be extremely sophisticated and victims should not feel ashamed or embarrassed and shouldn't blame themselves in any way.
"It's important that victims know there is help available to them and we would encourage them to seek support.
"We would urge people to protect themselves and try not to fall victim to this type of scam by following the advice of experts."