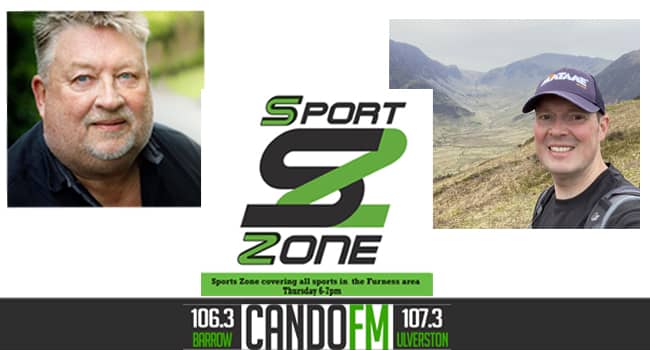 On this week's Sportzone is Matt Ryder, well known for his sporting exploits in the Furness area who is going to Nepal next week to take on his biggest challenge yet; climbing Mount Everest!
Matt explains how he has taken to a new hobby of walking all the 'Wainwright' fells in the Lake district in preparation for the challenge of tackling his dream of climbing the most difficult mountain in the world.
Matt advises his travel plans and who he is meeting up with once in Nepal and his itinerary to the basecamp.
A fascinating story and a guarantee that Matt will come back on CandoFM when he returns to tell us all the 'once in a lifetime' adventure he has experienced.
You can support Matt on his JustGiving page
Tune into The SportZone every Thursday from 6pm