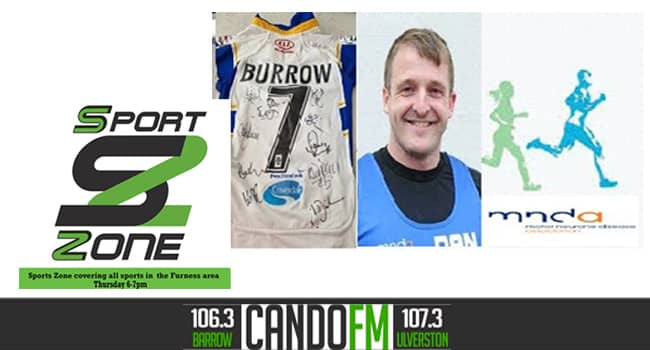 On this week's Sportzone show Tony Colyer talks to 'Marathon Man' Dan Hayes.
Dan is well known in the town for his magnificent exploits raising funds for Motor Nurone Desease (MND) following the death of his good friend Gordon Cooney.
This includes running several half and full marathons including London and taking up the '17 challenge' in 2016 with his friend Matt Robson which included sky diving, the pioneer, new years day swim (Naked!) and many other activities.
Dan has another London Marathon planned for October and has also received a signed shirt from Rugby League legend Rob Burrow who is battling MND to auction for further funds towards a great cause.
Dan tells us why he got involved in the cause and what keeps him motivated to undertake such wonderful feats!
Tune into Tony Colyer with the SportZone every Thursday from 6pm