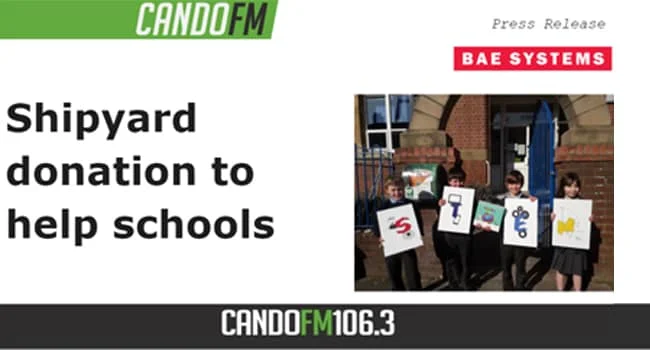 BAE Systems Submarines has given more than £50,000 to schools across South Cumbria to help pupils make up lost ground after coronavirus lockdowns.
The shipyard in Barrow launched a fund specifically aimed at Science, Technology, Engineering and Maths (STEM) subjects.
In the Furness area and Millom, secondary schools could apply for up to £1,500 and primary schools up to £750 if they identified projects to help boost STEM education. A total of 59 schools applied.
Janet Garner, Principal of BAE Systems' Submarines Academy for Skills and Knowledge, said: "This initiative was part of our larger community response to Covid-19. During lockdown pupils have had limited access to practical activities and specialist resources for STEM subjects.
"We asked schools to identify how they would spend the money, whether that was buying equipment, providing additional experiences and opportunities for pupils or simply enabling effective learning to re-start in the classroom."
Every application received was approved for the funding, with plans including:
Coach trips to Manchester Science and Industry Museum
Purchase of an app-enabled robotic ball to teach pupils programming
Purchase of additional STEM learning equipment
Purchase of aids for maintaining social distancing in class
Purchase of tablets for learning
Jenny Redhead, Acting Head Teacher at Roose Community Primary School in Barrow, said: "The STEM funding we received from BAE Systems has had a massive impact on our children.
"We used the grant to purchase some new tablets which we immediately lent out to families to enable them to access home-learning efficiently and easily. When we are all back in school, the tablets will be used daily to support and enrich the children's learning and help support our recovery curriculum."