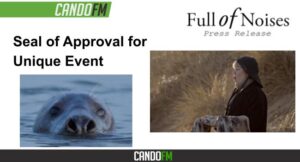 A unique seal-calling event takes place on South Walney Island in July and anyone with a love of singing is invited to take part.
South Walney Island Nature Reserve is home to a significant colony of grey seals and the Seals'kin event will be an opportunity for local people to call to the seals, inviting them to surface.
The vocal workshop and improvised performance on July 17 will be led by artist Hanna Tuulikki, alongside fellow performers, Nic Green and Jude Williams.
Participants will come together to sing an improvised lamentation based on fragments of Scottish seal-calling songs.
The session will begin at 11am at Cookes Studio in Barrow with an introductory workshop where the group will be guided in a gentle vocal improvisation based on traditional seal-calling songs.
After a simple lunch, which will be provided, the session moves to South Walney Island where the group will perform the improvised lament to the water at high tide in the hope that the calls will bring seals to the surface.
Hanna has been invited to lead the event by Barrow-based sound art organisation, Full of Noises as part of their work with Acoustic Commons, an emerging network of live environmental streams drawing attention to the unique sounds of particular places across Europe and beyond.
A British-Finnish artist, composer and performer, Hanna's critically acclaimed work spans live performance, music, moving image and multi-channel audio visual installation which has been presented worldwide.
All are welcome to join Hanna for Seals'kin though young people must be accompanied by an adult. No singing experience is required.
Free places can be booked at https://www.eventbrite.co.uk/e/sealskin-vocal-workshop-performance-by-hanna-tuulikki-tickets-344706214567