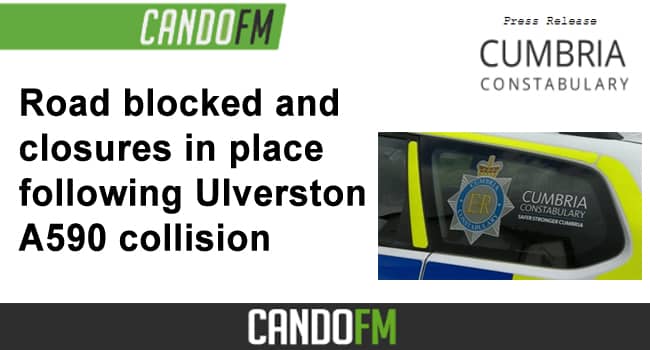 Police are in attendance to a three vehicle collision, on the at A590, Three Bridges, Ulverston.
Police were called to the scene at 6:41pm today (20th June).
Fire, Search and Rescue and Ambulance are also in attendance.
The reported injuries are not believed to be life-threatening.
The road is currently blocked in both directions whilst emergency services attend the scene and the road is made safe.
A gas pipe has also been damaged during the incident. The gas board has been made aware and will be attending the scene to make the pipe safe. Those affected have moved to a safe location and a cordon is in place.
Closures are in place at, Crossmoor, Pennington Lane and Swarthmoor.
There is congestion in the area, which is likely to continue for the foreseeable future.
Drivers are asked to avoid this area and plan their route accordingly.