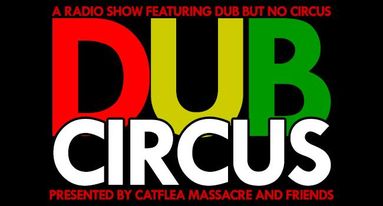 After the phenomenal success of the year long experiment Dub City, Catflea Massacre is pleased to announce that three socks on a single foot may just affect your balance.
In response to the unplanned leanings, Dub Circus is here to tickle the custard bowl of delight in a frenzied, but comfortable manner.
Playing many more sub genres of dub, the new format allows for experimentation as he tries to cajole others into taking charge for a night.  The mixture of ingredients brings a few surprises, just like his latest attempt at spaghetti carbonara which saw several neighbours run for cover after an attack of wind brought on by the brussel sprout panacota.  Whether it's dub, ambient, nyabinghi drumming, Catflea has something for nearly everybody.  THERE IS NO MEATLOAF.
Tune in every Thursday from 10pm