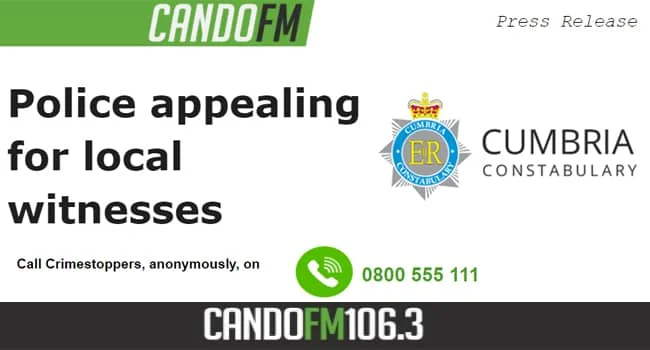 Barrow
Police are investigating an assault which occurred on Sunday 4th April at around 7:45am in the rear alley behind Cavendish Street in Barrow, just off Dalkeith Street.
 A 63-year-old man from Barrow was reported to have been hit over the head with a piece of wood or similar implement and has suffered bruising to his head, shoulder, ribs and back.
The suspect is described as a white male in his thirties with a local accent, wearing a grey jacket, who got out of the passenger seat of a vehicle believed to be a white or cream Citroen C1 or similar driven by a second white male.
Anyone with information or who witnessed the incident is encouraged to contact police on 101 quoting log number 179 of the 3th April 2021. Alternatively, you can call the independent charity Crimestoppers, completely anonymously, on 0800 555 111.