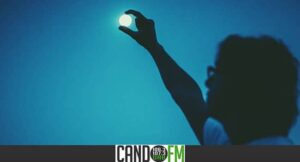 The Moonshine Hour isa new one hour show hosted by me, Bob Spencer, where I'll be introducing and playing music predominately from the 1920s and 30s; records that would have originally been released as 78s to the record buying public and music stations of the day.
What type of music will you be playing? Mostly American Folk Music, Early Country, Blues, Jazz and some Calypso too. And with some background information on the artists/songs/ time that the music comes from.
In the early 1920s, recordings were in their infancy, and newly-formed record labels actively and competitively sought out new artists to pitch to the record buying public.
However, by the start of the 1930s, the era of the Great Depression, hardly anyone had money to buy records any more, and record labels started dropping a great number of their artists – and for many, musical careers ended almost as soon as they'd begun – fledgling musicians disappearing back into obscurity, never to cut a record again.
A lucky few were rediscovered in the sixties folk revival, and careers re-started thirty years late, but many stayed more or less permanently lost, only to exist on a couple of sides of an old 78 RPM record.
So, with that in mind, I'll be playing a mix of both popular and lost artists. I'll also be showcasing some more modern 'Old Time' folk music along the way, played by more contemporary musicians. It is important to remember that this kind of music is still very much alive and well and still played by a number of new young artists.
The intention is it'll be a fun show to listen to, telling the story of the music and covering a period in musical history that's not much explored on the radio – So much good but largely forgotten music is out there and deserving of an audience again.
I've had fairly wide and keen interest in music for many years now; during the last 10 years a developing interest in American Folk Music; and more recently music from the 1920s and 30s.
To my mind putting together a music show like this will be a pleasurable challenge, and one that hopefully listeners will enjoy hearing too.
Tune into The Moonshine Hour with Bob Spencer every Monday from 9pm.