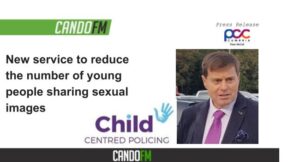 Cumbria's Police and Crime Commissioner (PCC), Peter McCall is raising awareness of a new service that works with children and young people who have shared nude images online.
In response to Cumbria Constabulary's Child Centred Policing Team receiving numerous concerns from schools regarding children involved in sharing sexual images, the PCC commissioned TRAC Psychological Limited. TRAC work with young people aged 9 to 17 and their parents/carers, to explain the dangers of requesting, taking and sharing indecent images online. The project, developed with funding from NHS England, is currently receiving on average 6-8 referrals a week from the Constabulary.
Peter McCall comments: "The extent to which young people are making and sharing nude or semi-nude images of themselves and other young people, continues to cause concern for schools and those working with young people.
"We need to raise awareness with both the young people and their parents/carers about the potential risks of requesting, taking and sharing indecent images.
"It is vital that young people understand the impact of image sharing, for example the loss of control over the image, not knowing who is really requesting them, and putting themselves at risk of exploitation.
"The TRAC programme works with local children on a one-to-one basis and creates an environment where young people feel safe to talk openly. They discuss topics such as what healthy relationships look like, how to cope with peer pressure and the risks related to the taking and sharing of nude images.
"If anyone is concerned about a young person's behaviour or think they may have put themselves at risk, they should come forward, as help is available."
Nicola Graham-Kevan, the Director of Trac Psychological comments: "We are delighted to be delivering this pilot service and are encouraged with the level of positive engagement we have had from both the young people and their parents/carers.
"Through this service, we develop individual bespoke programmes that provide the opportunity for the parents/carers and young people to explore their situation in terms of thoughts, emotions and their behaviour. We also discuss online safety and the legal aspects of sharing Images online.
"Some young people wish to explore the role of their anxiety and how to manage it more effectively in certain situations, whereas for others we explore the difference between healthy and coercive relationships.
"For some adults they would like to understand and monitor their child's online behaviour, for others it is an opportunity to build an understanding and enhance their own emotional resilience and ability to communicate effectively with each other."
Inspector Gemma Hannah, Cumbria Constabulary's Child Centred Policing Team, said: "Parents, carers and schools have a crucial role to play in talking to children about what a healthy relationship looks like, their boundaries, consent and the consequences of sharing sexual imagery.
"We have received regular reports and concerns of children sharing sexual images, particularly regarding children who pass on indecent images of others. Sharing and possessing these images is against the law. Once an image is shared with others it can cause deep embarrassment and distress.
"Technology has become ever more advanced and available. By educating young people about the law around sexting and the potential consequences of sending these types of images, we can help them to avoid making a decision they later regret."
For more information on Cumbria Constabulary's Child Centred Policing Team follow this link:  Children and Young People – Cumbria Constabulary
Please click on this link for Cumbria Child Safeguarding Partnership:
https://www.cumbriasafeguardingchildren.co.uk/parents/tiles.asp