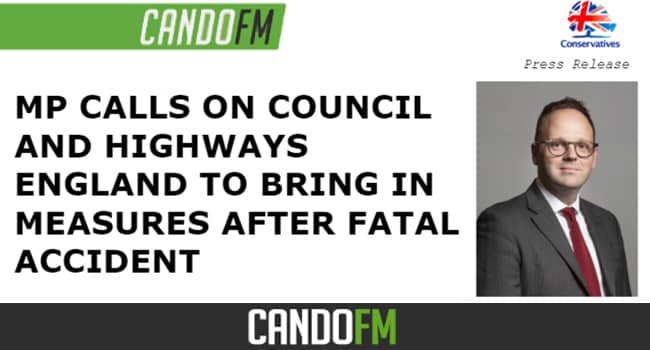 BARROW and Furness' MP Simon Fell has written to Highways England and Cumbria County Council urging them to act to improve road safety following the death of a man on the A590 last week.
In the letters to Jim O'Sullivan, Chief Executive Officer at Highways England and Angela Jones the Executive Director for Economy and Infrastructure at the council, Mr Fell said there is a need to improve road safety at the notorious accident blackspot at Newby Bridge.
He said:
"It goes without saying that when tragic events like these happen, the impact is felt through whole communities.
"Not only do incidents such as this cause great distress to those involved and local people, the effects are also felt through severe road delays which are incurred, with diversions providing little benefit due to long routes. As is all too-often the case, a single incident on the A590 can lead to closure and significant delays for hours afterwards – the impact of which is keenly felt by local families and businesses.
"There is a need to dramatically improve the road safety in this area to ensure traffic risks are minimised, and that we don't see any more accidents or deaths.
"Improvements such as adding flexible bollards in the centre of the road to stop people turning against the traffic could go some way in seeing these come about, which is why I have written to both Highways England to make sure measure are put in place to ensure vital safety measures are put in place to help prevent further terrible accidents such as this most recent one."