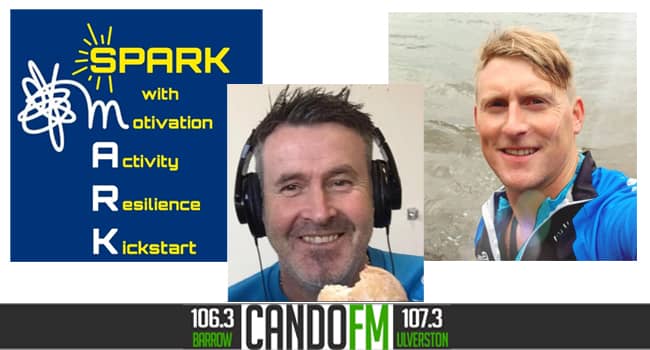 Joining Tony on the Mid Morning Crumpet will be Mark Swanson.
Mark will be chatting about getting your fitness mojo back!
Spark with Mark Activity sessions in Barrow in Furness are a not-for-profit charity project – minimum donation of £5 per session which will all go to MIND in Furness supporting mental health in the local area.. 
He'll be your exercise buddy for a walk, jog or run, whether it's 20 minutes, 40 minutes or an hour, whatever it takes to get you started, into a new habit and feeling good!
https://www.facebook.com/sparkwithmark2021/
https://www.justgiving.com/fundraising/mark-swainson2?fbclid=IwAR2IRTBIOjEHmAeqSpnS13wIG8w5k965gZdFSXuEtOsGxNva3m8w_MShDiE
Tune into Mid Morning Crumpet with Tony Callister every Wednesday from 10am-12pm