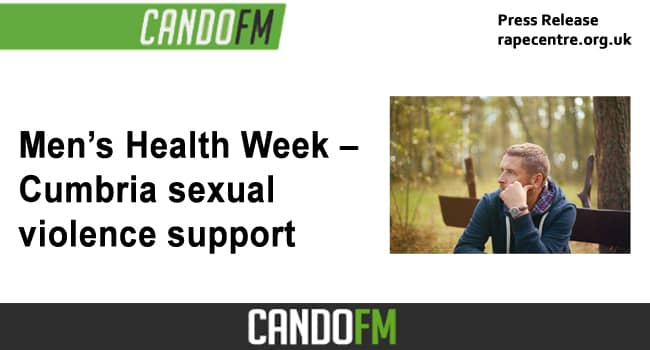 At least 1 in 6 men living in the UK have been sexually abused or assaulted, and yet it takes 26 years on average for a man to speak out about it.
This week is Men's Health Week and the theme is mental health, Covid-19 and what's next. For this, we are looking at how sexual violence is affecting men in Cumbria and the support services available…
Cumbria's Police and Crime Commissioner, Peter McCall, said: "We know that men can be and are victims of sexual assault and Men's Health Week is a great opportunity to highlight that there are services in Cumbria to help support them.
"Throughout the county, I provide funding to several organisations to help all genders, ages and sexualities to cope and recover from their sexual assault.
"This includes:
"I would urge anyone who has been a victim of rape or sexual assault to please report it to the Police, every report will be taken seriously. However, I understand that reporting is not always an option – which is why these services are available.
"If this is the case, please reach out to one of the aforementioned services directly – you are not alone."
If you or someone you know is a victim of sexual violence, contact the police on 101. In an emergency always dial 999.
If you do not want to report the incident but would still like to seek support, you can contact any of the services mentioned directly.