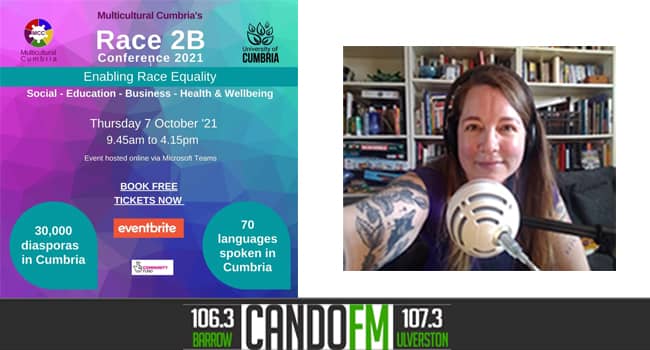 On Thursday 7th of October, Multicultural Cumbria is hosting the Race2B free online conference.
The conference features over 10 speakers covering education, health care and engagement opportunities affecting Cumbrian residents.
Saj Ghafoor, CEO of Multicultural Cumbria and conference speaker, shares with Mai the aims of the event and how to take part.
To find out more information, visit https://www.mcc1.org.uk/listing/category/talks-and-conferences.
Tune into Mai in the Afternoon every Wednesday and Friday 1-3pm