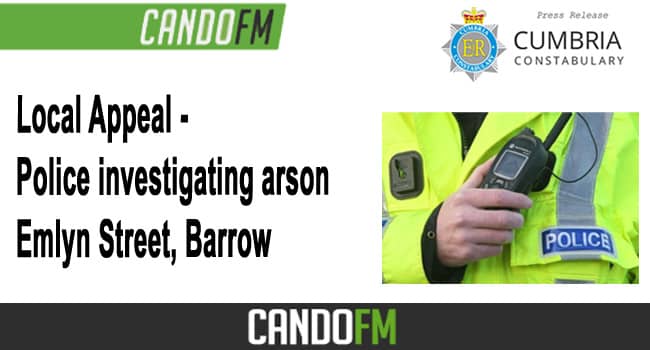 Police are investigating an arson that occurred between 11:20pm and 11:50pm on Tuesday 17th of August on Emlyn Street, Barrow-In-Furness.
The incident has caused significant damage to a residential property.
No one was injured during the incident.
Anyone with information relating to this incident please call 101 and quote incident number 2 of the 18th of August 2021. Alternatively you can contact Crimestoppers anonymously on 0800 555 111.