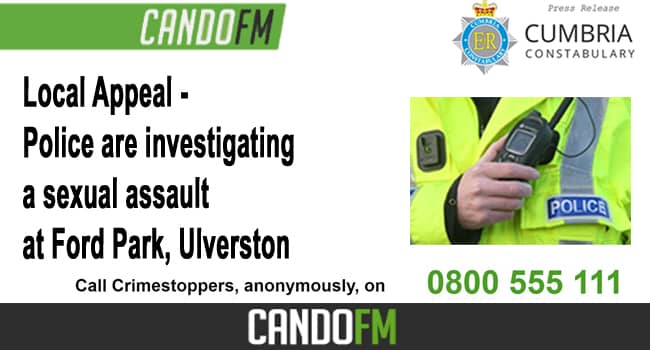 Police are investigating a sexual assault that occurred on Saturday 25th September 2021 at around 9:30pm at Ford Park, Ulverston.
It is reported a man made non-consensual sexual contact with the woman twice while watching a fireworks display.
The man is described as in his late forties with dark short hair with grey through it and a grey short beard. He was wearing a black and blue jacket.
Police are looking for any witnesses who attended the firework display at Ford Park and have any information that will assist in the investigation.
Anyone with information relating to this incident can report online at www.cumbria.police.uk/reportit , quoting incident number 275 of 25th September 2021. You can also phone on 101. Alternatively you can contact Crimestoppers, anonymously, on 0800 555 111.