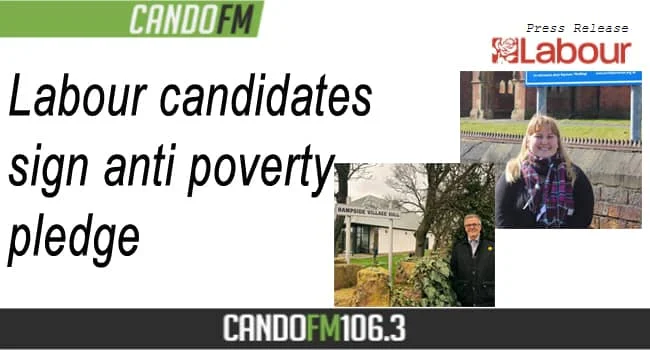 The two Labour candidates in the upcoming Barrow Borough By-Election have signed the pledge and backed calls from the National Education Union to do everything in their power to end child poverty and make sure that no child is left behind.
In a joint statement, Paul Griffiths (Roosecote) and Joanne Tyson (Hindpool) said,
"Before the pandemic £4.3 million children were classed as being trapped in poverty. As the economy stutters due to the pandemic this can only get worse. Areas of Barrow Borough have some of the highest levels of poverty in England which is shameful for us all.
If elected, we will do all we can to combat poverty by working with local organisations to offer direct help. We will also put pressure, where we can, on central government to bring an end to poverty.
By signing this pledge we are stating that this is unacceptable. We believe that every child in the borough should have a safe, warm home with food on the table.
We call on our Conservative candidate counterparts to also back this NEU pledge so that no matter whom is elected they will put the families of our borough at the forefront of their minds."