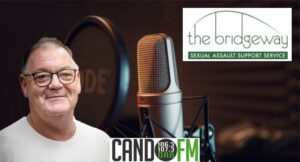 Steve Foster Driver is speaking on the Health Show to speak with Jessica from Workington who was the victim of rape and sexual assault.
This courageous lady is talking about the excellent service from Bridgeway Sexual Assault Support Service, who are celebrating there 6th year.
This service is now available in Cumbria.  Jessica talks about the imports of early reporting and the vital service provided by SARC – Sexual Assault Referral Centre.
Tune into the Health Show every Thursday 10am-12pm