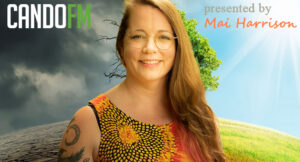 CANDOFM will be broadcasting a climate emergency show every week commencing Wednesday 10th November at 1 pm. The first guest on the show is Councillor Therese Assoud, Lead Member for Climate Emergency.
'Green Revolution' will be hosted by Mai Harrison. Mai is very passionate about climate change, in fact, we couldn't have picked a better presenter or more talented interviewer for this new slot on the community station.
The slot will focus on the initiatives in the Furness area that aim to tackle climate change. There are around seventy 'blind' copied people in this email. We are hoping to hear from anyone that would like to guest or contribute news and updates about local initiatives that tackle climate change. There is no story that's too small, we want to tell the stories of local people making small changes in their own way to address the climate emergency!