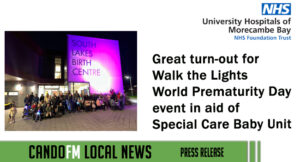 There was a great turn-out for the Walk the Lights World Prematurity Day event at Furness General Hospitals (FGH) in Barrow and a grand total of £561.25 was raised.
The event at 5pm on Friday 17 November raised funds for the Special Care Baby Unit (SCBU) at FGH via Bay Hospitals Charity and the Bliss charity which supports parents with premature and very ill babies.
Parents and guardians brought their babies along for the Flourish Mile walk around the perimeter of the FGH site. It was a fun and poignant event for many because they had shared the experience of having a baby prematurely.
Nurse Samantha Griffiths, Neonatal Coordinator and Ward-Based Educator at FGH, said: "I'd like to say a huge thank you to everyone who came along and made it such a special event – it was great to see so many people there for World Prematurity Day.
"Having a baby prematurely can be very challenging, so it can make a big difference to meet others and share experiences. That's exactly what happened on Friday. We also meet up for 'Tea and Tots' sessions once a month at the hospital for parents who have had a baby on our unit.
"Thank you also to all of our amazingly generous raffle prize donors who helped us to raise £561.25 for the unit."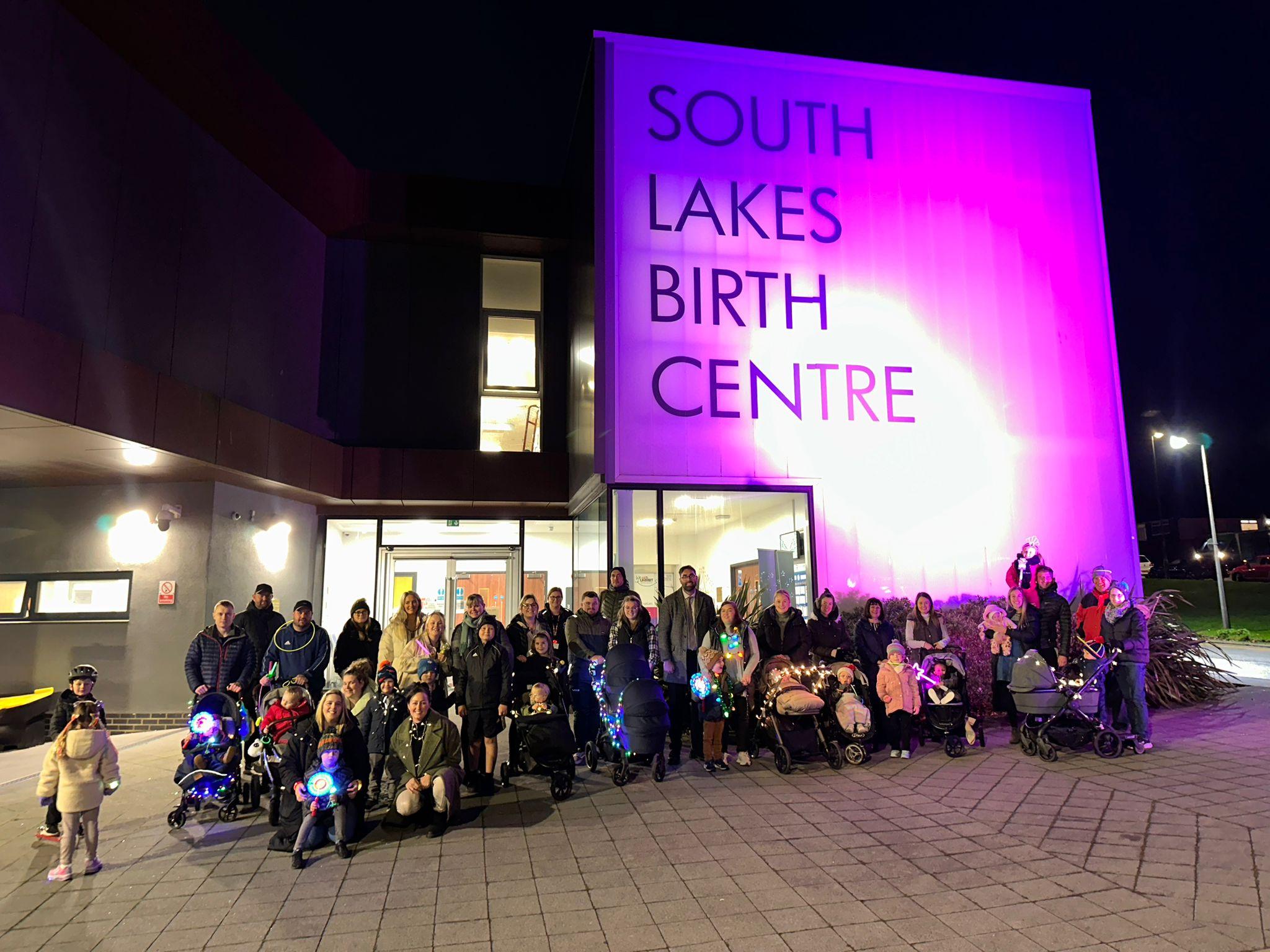 Bay Hospitals Charity is also hugely grateful for this fantastic support which will help to improve the environment for babies and parents on the SCBU at FGH.
World Prematurity Day is a global movement held every year on November 17 to raise awareness of premature birth and the devastating impact it can occasionally have on families.
For every 13 babies born in the UK, one baby is born premature. Each neonatal experience will affect families differently, and it is very important to feel connected with people who have had a similar experience.
Donations to the FGH SCBU can be made via Bay Hospitals Charity at: Donate to Bay Hospitals Charity | Bay Hospitals Charity. Please specify that the money is for the FGH SCBU.
For more information on the Bliss charity's support for parents, please click on this link.