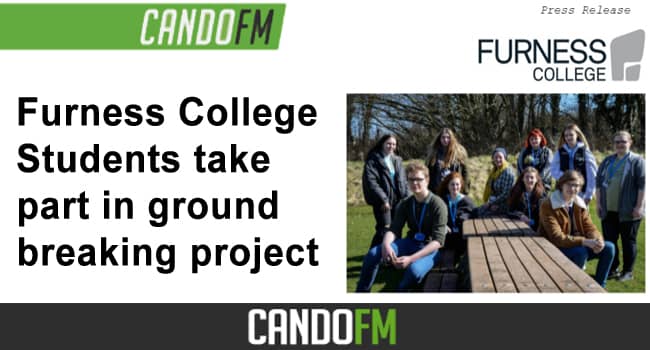 Students from Furness College are taking part in a groundbreaking initiative connected to the Eden Project North.
They will undertake work experience learning countryside skills and carrying out conservation work at Rusland Horizons.
The students, who are from both the Rating Lane and Channelside campuses, have been selected to take part in the four-day scheme, which starts this week.
Tutor Jenny Holden-Wilde said they will undertake tasks such woodland assessment and dry-stone walling to prepare them for future environmental projects.
"This is our first tangible step into our work with the world-famous Eden Project and reflects the ethos of the project in helping students understand the importance of sustainability, our impact on the world and what they can do to a drive a positive change.
"The students will learn what it's like to live and work in the woods full time, including a charcoal burn, and understand the emotional physical and environmental benefits of nature and the outdoors.
"Not only will this enable students to gain valuable work experience, it is a great way to make a real difference to the environment and spend some time outdoors after a long time in lockdown."
Rusland Horizons has secured a grant of £500 through the Lake District Foundation some of which will be used to ensure the students have the correct equipment including boots.
The University of Central Lancashire (UCLan) is supporting the week with funding for two additional specialists from Cumbria-based charity Woodmatters. They will be showing the students how to manage local woodlands, safety bush craft and traditional skills. It will also be documented with a film, backed by UCLan and captured by Barrow film maker Rachael Capovila to illustrate the students' progression through the week and the skills they had learnt. It is planned to show this in college and through Bouth Cinema Club.
Furness College's innovative new partnership with the Eden Project North, based across Morecambe Bay, includes offering traineeships – and future apprenticeships – to support young people into work.
The college, in Barrow, is partnering with Lancaster and Morecambe College and Myerscough College on schemes for students to participate in crucial community-based projects enhancing their citizenship, entrepreneurial skills and their knowledge and understanding of sustainability.
The traineeships can last from six weeks up to 12 months and are available across a wide range of sectors. They provide those aged 16-24, with unpaid work experience opportunities and clear progression pathways onto apprenticeships as well as further and higher education.