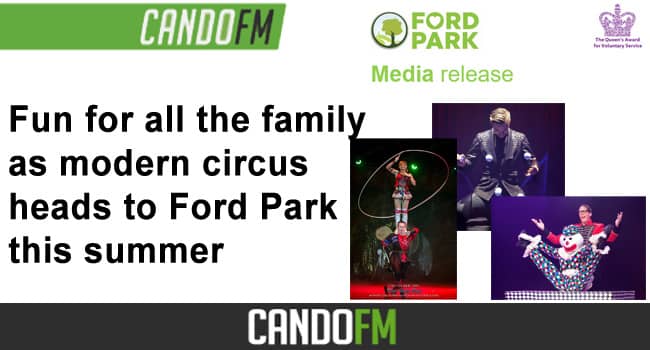 Circus Montini will be visiting Ulverston's Ford Park this month, offering family entertainment from an international cast of talented performers.
Audiences of all ages can enjoy a fast-paced production packed full of comedy, juggling, balancing, acrobatics, stunts and more when the circus arrives in town at the end of July.
A spokesperson for Circus Montini said: "A new concept in modern circus, which owes much to the early days of this unique form of family entertainment, Circus Montini was the toast of the town wherever it went and attracted the lords and ladies of the day, as well as the rest of the population. Everyone wanted to see the circus.
"Yes, the Circus Montini props, the costumes, the amazing lighting and the incredible sound are totally modern, but the quality of performance and the general atmosphere in the state-of-the-art Big Top brings back those days when the circus was a 'must visit' for all levels of  British society.
"What can you expect to see while sitting in your comfortable seats? The best of circus! A blend of the traditional gymnastics who wowed audiences all those years ago, the comedy that made them laugh and the thrills that made them blink in utter disbelief.
"You will also see the incredible athleticism of acrobats and aerialists who not only amaze with their skills, but risk their lives daily.
"You will see production and choreography that would grace any major theatre stage in London's West End. In short – you will see Circus Montini.
"Circus Montini has successfully blended and ancient and modern to create an event that will live in the memory for a very long time."
There are several opportunities to see the show at Ford Park, but seating is limited, so early booking is recommended to avoid disappointment.
Show times are:
Thursday 29 July – 7pm ONLY
Friday 30 July – 3pm & 7pm
Saturday 31 July – 3pm & 7pm
Sunday 1 August – 12.30pm & 3pm
Ticket prices are Adult Grandstand £12, Child (2-12 years) Grandstand £10, Adult VIP Ringside (Limited Availability) £14, Child (2-12 years) VIP Ringside (Limited Availability) £12.
To book tickets, please visit https://circusmontini.com/
Please note tickets purchased online are non-refundable.