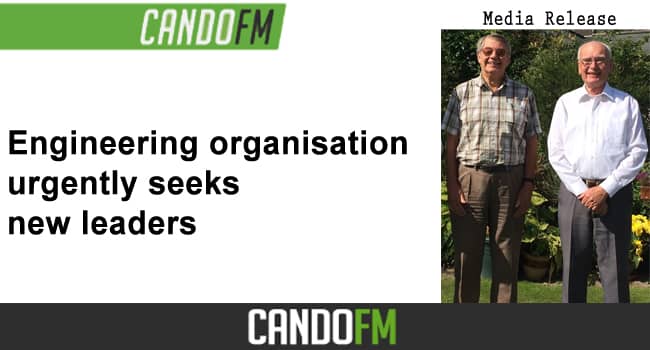 A long-running engineering organisation whose committee has more than 250 years of expertise is urgently seeking new leadership.
Professional Engineers South Cumbria (PESC) has been a mainstay on the lecture circuit hosting free talks since 1985.
But the committee of Joe Aubrey, 94, Treasurer, Keith Higham, 82, and 77-year-old secretary Ian Palmer said they will have to call time if new leaders are not found.
Mr Palmer said PESC has a programme of talks planned and booked until April 2022 but without a new committee these could not go ahead.
"We have reluctantly concluded that unless we get a new committee then our talk on 22nd September will be our swansong and we will disband the day after," he said.
"We love the roles, it is so rewarding, but age is catching up and we do need help as we do have the energy to take it forward any further. For anyone who volunteers, the current committee will give you all the help we can to transfer contact details, please help if you can," he said.
If no new members are found, the groups final lecture will be by Cambridge University astronomer Robin Catchpole entitled 31 Years of the Hubble Telescope, on Wednesday 22nd September 2021 at 7.30pm in The Forum (Main Hall).
Dr Catchpole will be returning to Barrow to make the presentation in the Forum's main hall on his 18th return trip to Barrow, showing the extent of his popularity and commitment to knowledge sharing and inspiring the South Cumbria audiences.
Mr Palmer said the group presented its first lecture entitled "Engineering – A Single Profession for Tomorrow" in January 1986 under the leadership of Roy Mason.
Numbers for the lectures – focused on engineering, science and general interest – regularly reached over 100 and as attendances went up they attracted increasingly higher profile speakers.
He said Wednesday PESC talks became regular features of Barrow autumn and winter life and were fully supported by the Engineering Institutions.
"In addition to mainstream engineering, the scope of talks covered Forensic Science, Climate Change, Ocean Acidification, Palaeontology, Human Evolution,"
Other returning speakers were renowned naval historian Professor Eric Grove who visited 16 times and nuclear power expert Professor Tim Abrams who delivered 12 lectures including one via Zoom in lockdown.
For several years, PESC also ran a Schools Challenge with students designing and manufacturing a vehicle/structure/hover platform at Barrow Sixth Form College.
Mr Palmer said: "Whether PESC is to continue or not, the present Committee wish to thank the hundreds of you who have loyally supported us over the years and we hope that you enjoy our last presentation."
If you can help keep PESC going, please contact Ian Palmer on (01229) 832847.