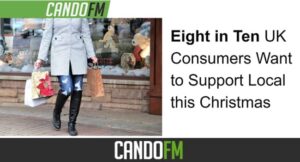 Queues at the petrol station a couple of months ago were a very visible consequence of disruption caused to supply chains during the pandemic.
Now, as we approach Christmas, with both global and local supply chains facing seemingly constant issues – almost three quarters of UK consumers (73%) say they have experienced difficulties finding or buying products over the past two years.
The problem with supply chains has affected many businesses, with issues like shortage of workers, materials and transport disruption.
But amidst this, it seems shoppers have a new desire – eight out of ten (83%) would be more likely to buy from a brand that supports and sources from local suppliers.