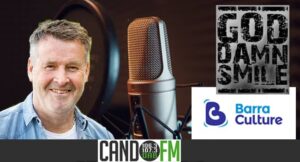 Joining Tony Callister on Wednesday's Drivetime will be Barra Culture who are in to discuss new community programmes.
Also on the show Gary Salt will be in to chat about local band "God Damn Smile", their new music and upcoming projects.
Tune into Drivetime with Tony Callister 4-6pm every Wednesday.