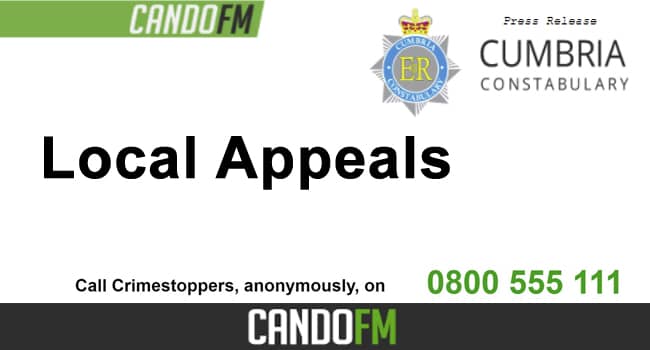 Police are investigating an incident of harassment that occurred in Barrow town centre at approximately 11pm on the 1st May.
It was reported that a teenager caused distress to a person with a disability.
The teenager was described as male, 16-17 years old, wearing a grey duffle coat and riding a bike that had a patterned mud guard over the front wheel.
Anyone with information relating to this incident can report online at www.cumbria.police.uk/reportit , quoting incident number 24 of 12 May.
You can also phone on 101.
Alternatively, you can call the independent charity Crimestoppers, completely anonymously, on 0800 555 111