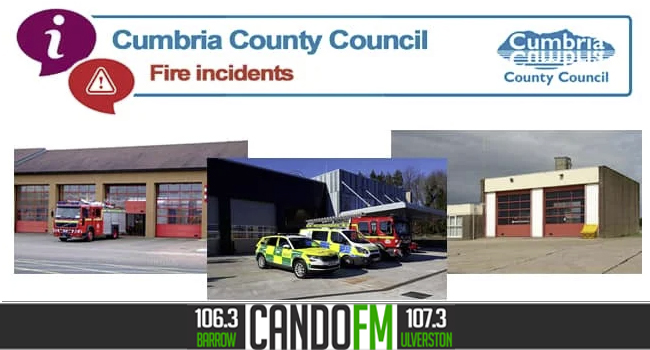 At 19:14 hours on 9 May 2021 two fire engines attended a fire at little acre Newbiggin involving a ground floor kitchen. Crews used two breathing apparatus and one hose reel to extinguish the fire. One casualty suffered the effects of smoke inhalation and was conveyed to hospital by ambulance. Crews remained in attendance for approximately one hour.
Ship Fire, Barrow-in-Furness (Barrow-in-Furness)
At 21:17 hours on Sunday 9th may 2021 five fire engines and a joint incident command unit attended Ramsey Way, Barrow-in-Furness. Fire involving a docked ship extinguished using two breathing apparatus, one hose reel jet, thermal imaging camera and positive pressure ventilation unit. Crews were detained for two hours.