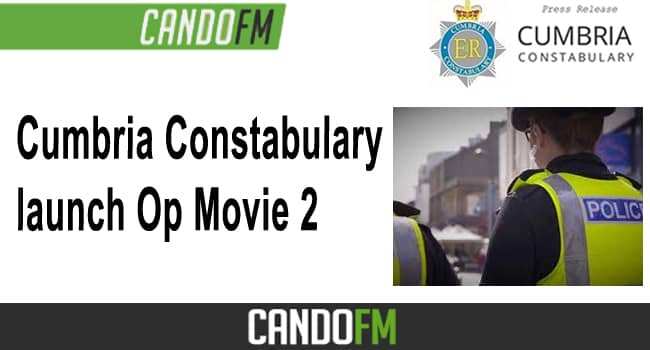 A campaign highlighting the constabulary's unseen policing to protect vulnerable people in the community.
Following the success of Op MOVIE last year, the constabulary are once again shining a spotlight firmly on their unseen vulnerability work.
Every day in the county, police officers interact with an average of 60 people who are identified as vulnerable.
Where vulnerability is identified in a victim or perpetrator, appropriate safeguarding will be assessed and implemented.  The work the police undertake to safeguard vulnerable persons is largely unseen by the public.
Cumbria Constabulary are rated 'Good' by HMICFRS for their work keeping people safe.
To provide the public with an opportunity for greater insight into the work of different departments and partner agencies, there will be various topics throughout the year.
Areas being covered include:
An update from Child Centred Policing
Cyber crime
Domestic abuse including rape and serious sexual assault
Adults at risk including fraud and elderly person abuse
Offender Management
And more.
The themes will be supported with a wide range of educational information, helpful support service contacts and behind-the-scenes footage to show the unseen work the police undertake to safeguard the vulnerable.
Detective Chief Inspector James Yallop said:
"I hope by highlighting the unseen policing that the constabulary does around vulnerability, we can raise awareness of crimes and encourage more people to report incidents and concerns to the police.
"We take all reports seriously and they will be investigated by trained officers. Once you have reported a crime we can also help with accessing support services, although all support services can be accessed independently by the public too.
"Support when you have been negatively affected by crime is so important and this campaign provides the opportunity to highlight the wealth of fantastic, local support services available to victims.
"Running this campaign over the year allows us time to focus on the work of our departments and partner agencies, and to explain what they are doing to support the vulnerable.
"The public will see helpful information with lots of things to read, watch and listen to, being shared on our website, newsletters and social media channels. The information can also be quickly accessed by searching #OpMovie2.
Police and Crime Commissioner Peter McCall said:
"For most of us, Policing is about speeding or anti-social behaviour, the sorts of crime we can see. However, so much work goes on unseen that is vital in protecting the vulnerable.
I am pleased that Operation Movie2 will be shining a spotlight on the proactive work around safeguarding vulnerable groups, as it is important for us all to understand the huge range of work going on behind the scenes between police officers and our partners in Cumbria to keep us all safe."
For more information on the campaign visit www.cumbria.police.uk/OpMovie
To report a crime, incident, or concern contact Cumbria police 24/7:
101 Non-emergency
999 Emergency
To contact Victim Support independently 24/7: