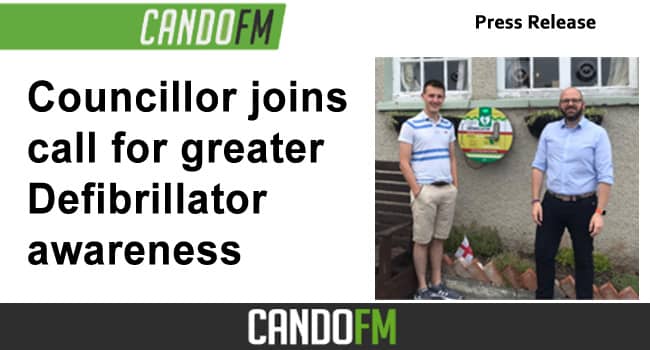 Low Furness Councillor Ben Cooper has joined with local campaigners to raise awareness of community defibrillators. There are around 20 community defibrillators throughout the villages of Low & Mid Furness, but campaigners worry that not enough people are aware of these, or the ongoing costs associated with them.
Commenting, Ben said:
"It's great that so many communities have stepped up in recent years and answered the call to get more of these installed. They can be so important when someone falls into cardiac arrest, having a local defibrillator nearby really could be the difference between life and death. We just need more people to be aware of their local defib units and to help support the community to keep these running".
A new defibrillator unit was installed at The Britannia Inn, Penny Bridge, by landlord Steve Fagan in 2018. Although it hasn't been needed to be used yet, that hasn't stopped the running and maintenance costs totalling over £100 per year.
The Britannia has recently issued a plea to make local residents aware of the Penny Bridge defibrillator and are asking for donations at the bar to help get people involved and to keep the unit running.
Councillor Ben Cooper is also partnering with Furness MP, Simon Fell, to support the campaign. Commenting, Simon said:
"Defibs are proven to save lives. They're especially important to our rural areas, where it's difficult for the Ambulance service to respond as quickly as they would to an urban area. I'd like to urge anyone who is able to, to support this vital fundraiser."
Campaigners are encouraging people to find the location of their nearest defibrillators by downloading the Staying Alive app to their smartphones which highlights the location of the nearest 10 defibrillators at any one time.