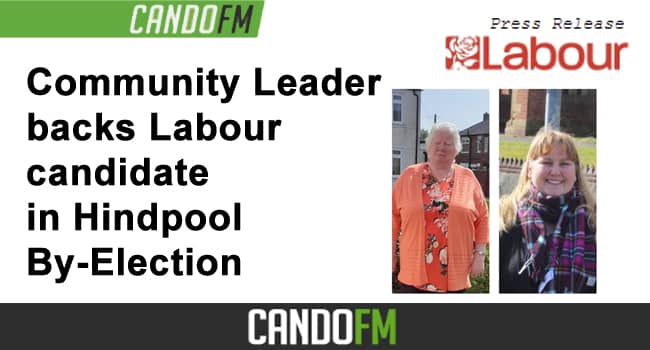 A local community leader has given her backing to the Labour Party candidate in the upcoming By-Election in Hindpool on 6th of May.
Mandy Anderson, who has been involved in leading community groups within the Borough for the last 15 years firmly believes the people of Hindpool should cast their vote for Joanne Tyson, who is standing as the Labour Party candidate.
Mandy said "I have spent many years as a community volunteer and first met Joanne about 10 years ago.  She was a great support to me and her approach and guidance in helping me resolve issues within the community was brilliant.
The residents of Hindpool will be very lucky to have Joanne representing them.  They will be getting a very caring and genuine councillor who will always do right by them.  Joanne is always fair and she is a person who gets things done.
I wish Joanne the very best of luck for the election."