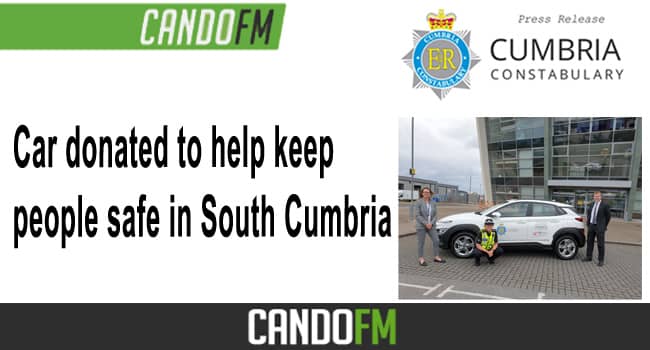 Crime prevention in South Cumbria has received a boost after the local Community Safety Unit took delivery of a new Hyundai Kona, thanks to DSG Ltd of Barrow.
DSG Ltd have been providing a vehicle for the local Community Safety Unit – made up of police and partners – for the past 10 years.
On Friday (30 July), the new vehicle was handed over by Jonny Stoker of DSG Ltd to Chief Inspector Annette McClement and Crime Prevention Officer Sharon Livesey-Roach.
Chief Inspector McClement said: "The car is an extremely useful resource and we are very fortunate and grateful to have a local company who wants to help reduce crime and the fear of crime.
"The car will give the team enhanced opportunities to get out into the community, particular isolated areas, and tackle the issues which are most important to people."
Sharon said: "We really appreciate DSG's continued commitment to helping us reduce crime in our communities and we are in our 10th year doing this.
"This partnership working helps us get to those people that need support around safety and security.
"It raises awareness of the work we do and certainly supports me in my role as crime prevention officer."