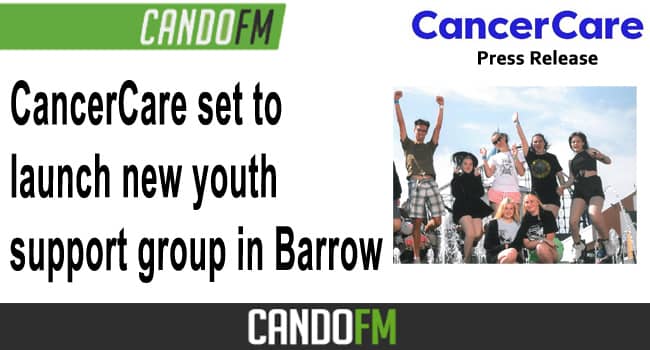 A new group which aims to offer fun, friendship and support for young people affected by cancer or bereavement is set to open in Barrow next month.
CancerCare is inviting youngsters aged 12 to 17 years to its Re-Fresh Peer Support Group which will hold its first meeting on Thursday 9 September at 6pm at the charity's centre at 76 Duke Street and will offer a variety of engaging activities including arts and crafts, cooking and gaming..
The group will be led by experienced youth workers Lou Andrews and Chris Wadeson and will act as a non-judgemental space designed to take young people affected by serious illness our grief "out of themselves" and help them make new friends and support others in similar situations.
The Barrow group is an extension of the service that has been running at its Lancaster Centre for the past two years and which has helped support dozens of young people. After its first meeting the group will meet fortnightly on a Thursday from 6-8pm and one weekend each month there will be a full day of organised outdoor activities.
CancerCare's Director of Client Services Simon Rothwell said: "Children are affected by emotions such as grief just as much as adults but their age means they are often less able to show how they are feeling through words.  They often express their emotions through their behaviour and interaction with others and the world around them.
"The support of their friends and peers can have an incredibly positive effect on the mental and physical well-being of a young person and this very much at the heart of our Re-Fresh Young People's Peer Support Group," he added.
Re-Fresh also runs a full programme of activities during the school holidays including outdoor adventures such as canoeing, swimming and den building as well as trips to the cinema, theatre and pamper days.
For more information contact CancerCare's Youth Action Worker Lou Andrews at louise.andrews@cancercare.org.uk or call 01524 381820