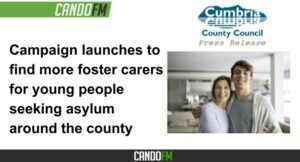 Ahead of National Refugee Week (June 20 to 26) Cumbria County Council's Fostering Service is looking for foster carers for unaccompanied asylum-seeking children (UASC) as part of the National Transfer Scheme.
Across Cumbria there is a need for more people to come forward as foster carers for children of all ages and from all backgrounds but particularly for young people who have come to the UK from a range of countries and who are going through the asylum-seeking process. Some of the children and young people need short-term emergency placements, whilst others will be looking for longer term foster care.
The majority of young asylum seekers who need foster care in the county are male teenagers, aged 14 to 17 years old, and from a range of countries across the Middle East and Africa. Most speak little or no English, many have travelled for months before arriving here and will have experienced traumatic events.
The council is looking for foster carers who are highly resilient, patient and understanding. Part of the role is to prepare these young people for independent living and support their emotional, language and cultural needs. We'll help support you with specialist training, and links to professionals with the skills to help the young people integrate and to assist them through the asylum process.
In order to provide a home for unaccompanied children and young people, you will first need to be approved as a foster carer. This process usually takes around eight months and we will support you every step of the way. To become a foster carer you must be at least 21 years old and you must have a spare bedroom and the time and availability to dedicate yourself to fostering.
If you are interested in finding out more about fostering, why not attend our upcoming event and speak to our friendly team and foster carers:
To find out more about fostering come along to our event or contact us today on 0303 333 1216 or visit cumbria.gov.uk/fostering for more details.
"You can make a huge impact on the lives of young people"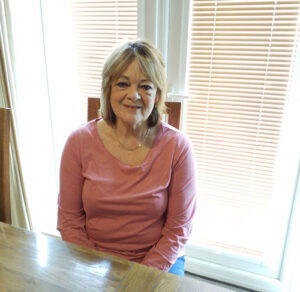 Our foster carer Eileen, from Workington, who has fostered for more than three decades along with her husband, says that some of her most rewarding placements have been for unaccompanied children and young people going through the asylum-seeking process.
Eileen said: "We had our first UASC placement in 2008 and he was a young man, aged 15, from Eritrea called James*. His English was very limited but it was clear he was a mature and very bright young man. We discovered he was a devout Catholic and he started attending the local secondary school, where they put in place special tutoring to help him learn English. He was given every opportunity at school and he really thrived and made lots of friends.
"In the end James stayed with us for three years, continuing to live with us even after he left the care system and started work in a local toolmaking factory."
Eileen would encourage anyone with time and room in their life to think about helping these young asylum seekers to build their new lives in Cumbria. She said: "To be honest we never contemplated taking on unaccompanied asylum seekers until we got a call from the fostering service but it all worked out really well. James was happy and we were able to give him a great start in his new life."
After getting to know his foster carers James also opened up to them about his traumatic experiences in Eritrea and on his long journey to the UK. "He had a terrible time, coming over on the boat to Italy, a friend he was travelling with fell overboard and the boat just continued. It definitely helped him to talk to us and I think he found it therapeutic.
"I would definitely encourage others to think about taking on UASC placements, whether for a short or long time, you can make a huge impact on the lives of these young people when they need it most. If you are the sort of person who wants to help, who could turn them away?"
* Name changed to protect identity