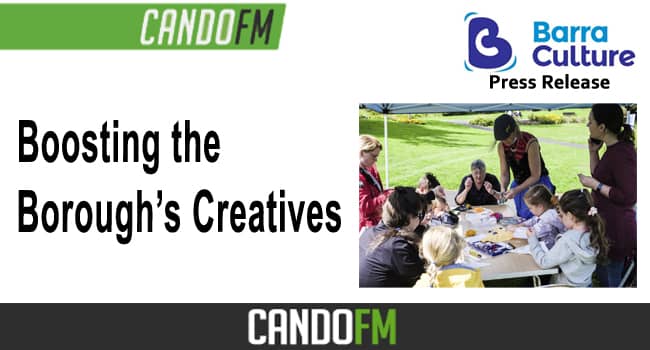 After an exciting first round that started earlier this year, Barra Culture, part of Arts Council England's Creative People and Places Programme, is again looking to work with individuals, groups and communities across the Borough of Barrow-in-Furness to discover creative opportunities and develop new projects with local people where they live.
BOOSTING BARROW'S CREATIVITY is about supporting communities to co-create new work that is relevant, authentic and genuinely participatory for people living there. The programme will offer support to help communities to develop their skills and confidence in accessing and developing creative and cultural activities.
Barra Culture Director Daniel Tyler-McTighe says, "Our definition of creative and cultural activity is really broad; you can try out a new craft skill, set up a choir, start a garden gallery with your neighbours, produce a set of how-to guides and virtual workshops, create a photography exhibition online or a creative writing and storytelling group. All we want is for all the ideas to come from you – not us!"
The idea behind Boosting Barrow's Creativity is that local people are involved in the design and delivery of the projects, and that they reach people who may not normally have this kind of creative opportunity.
Selected people will be linked up with a Barra Culture team member who will offer advice on how to get the project started, connect individuals with other local community groups, organisations, creatives and artists and help to plan and promote the projects and activities to engage others in the area.
Small amounts of cash (up to £500) will be available to help people try something new or test out a new project idea with the local community.
For more information, please email info@barraculture.org.uk or see barraculture.org.uk to download an idea form.