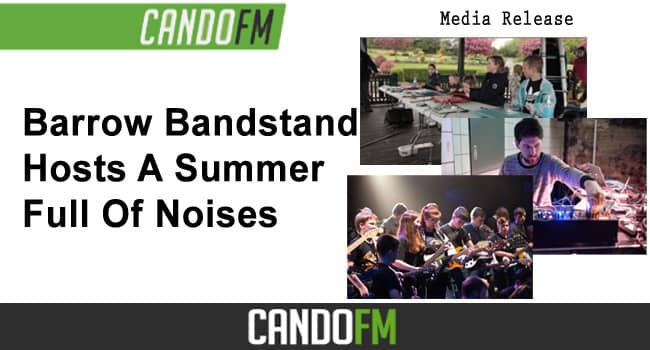 Barrow Park will be alive with some unusual sounds of music this summer.
Three free musical events will take over the bandstand later this month, run by Full of Noises, Barrow's sound art and new music organisation.
On July 23, Barrow-based South Lakes Rock School will be joined by other local musicians to perform In C, a classic of musical minimalism composed by Terry Riley in 1964.
The performance begins at  1.30pm and visitors can take part using xylophones provided. Musicians interested in taking part should email info@fonfestival.org for more details.
The third in a series of Musical Machines events takes place on July 24, offering visitors the chance to make music on Heath Robinson-type instruments including chopping boards, trollies and a bicycle.
The fun begins at 12 noon and runs all afternoon.
Sound artists, Tim Shaw and Dirty Electronics call into Barrow Park during their tour of Objects at Hand on the afternoon of July 28.
This multi-sensory experience features bells, airhorns, water, self-made stringed instruments, light bulbs, loudspeakers, DIY synthesisers, beds of nails and junk salvaged from scrap heaps, streets, artist studios and houses.
This performance and workshop are recommended for anyone aged 12 plus.
All the Full of Noises events are drop-in but numbers will be controlled so there could be a short wait to gain entry to the bandstand. Face masks and hand gel will be available to anyone requiring them.
The July events are part of a summer season on the bandstand organised by Full of Noises which is proving popular.
"It's been great to see people of all ages coming together to enjoy these events," said Glenn Boulter, Full of Noises artistic director.
"It's a good way of letting audiences know that we're back up and running and of experimenting with what we can do on a bandstand."
More Full of Noises events will take place at the bandstand in August and September. For updates, visit  www.fonfestival.org