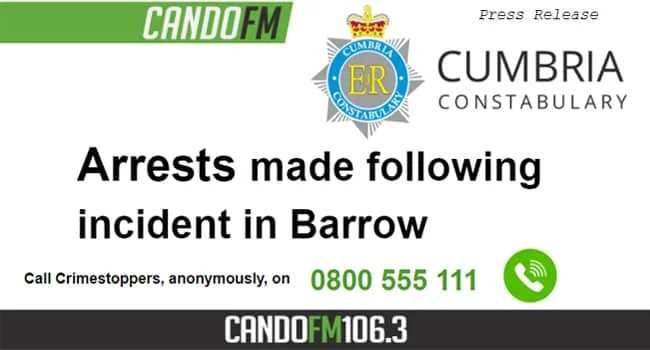 Arrests made following incident in Barrow
Five people have been arrested in connection with an incident in Wasdale Grove, Barrow, today (March 6).
Police were called at 2.19pm following a report that a man had received a stab wound.
He was taken by air ambulance to hospital in Preston. His condition was said to be stable.
A police response was immediately launched following the report and five people – four male and one female- were subsequently arrested. They remain in custody.
Firearms officers were deployed as part of the response.