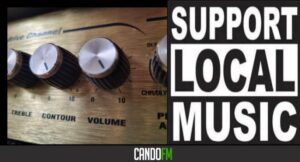 Are you a local musician in our DAB+ area of South CUmbria and North Lancashire??  Whether solo, in a duo, a band or even a DJ that mixes music then get in touch with the Cando Local Music team.
Email your music to Contact@CandoFM.co.uk, it will go via our Local Music Panel that then it could go into our daily playlist where we play a local track every hour and also dedicated shows to Local Music every Monday and Friday at 7pm…  plus we will play your tracks for free!
Send your music in now!!!