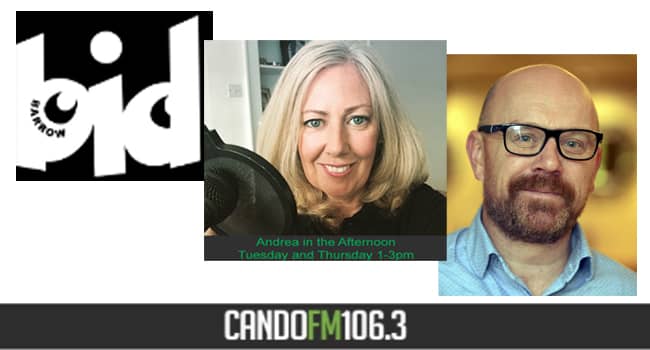 Colin Garnett, manager of Barrow BID is Andrea's guest on The Afternoon Show.
He reflects on the BIDs first term, the impact of COVID-19 and looks forward to a second term with the up coming ballot on 24th June.
The Afternoon Show with Andrea 1pm till 3 Thursday 8 April.