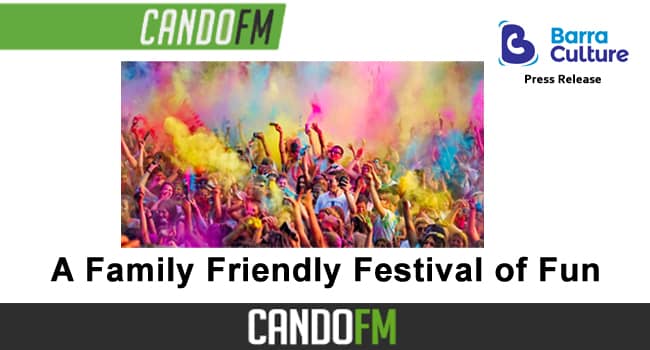 Barrow Borough Council, The Forum and Barra Culture are celebrating the arts and culture of South Asia in a week-long celebration, The Festival of Colours, on Saturday 26 June.
FESTIVAL OF COLOURS is inspired by the Indian 'Holi' festival, and will be an exciting mix of family workshops, performances and street food, and will culminate in the famous coloured-power-throwing Holi event in Barrow's town centre.
"We are delighted to be partnering with Barrow Borough Council and the Forum on bringing this colourful event to the town centre. It's been brilliant to work with local people of South Asian heritage to plan it and we're looking forward to contributions from local groups as well as visitors from further afield. We think it'll be a brilliant way to kick off a summer of fun. There'll be music, drums, dancing, arts and crafts, stalls of gorgeous things to buy, henna artists, delicious food, colourful powders flying about and we can't wait!"
Daniel Tyler-McTighe, Director, Barra Culture
As well as the public events, street food market and stalls on Saturday 26 June; dance workshops with local school children will be taking place throughout the week, culminating in performances at The Forum on the Saturday.
" I am so excited to see the council working with residents and Barra Culture on a festival that explores South Asian heritage and an event that promotes the wonderful arts and culture of the area. I'm really looking forward to the festival; I love how events of this nature celebrate different cultures and show how we are more similar than different to other people around the globe.
Cllr Shaun Blezard, Barrow Borough Council's lead member for Arts, Culture and Leisure
The festival will celebrate diversity in Barrow and create powerful connections between Barrovian children and those from the subcontinent.
"I'm so pleased to be working with the organisers to steer the planning and come up with ideas for the Festival of Colours. My friends, their families and I are looking forward to contributing to the day with our cooking, clothing and colourful ideas for celebrating with everyone that comes along."
Neeloo Misra, Barrow Resident
All events are being planned to be compliant with government guidelines and are based on the 3rd step of the Roadmap. We will respond to any changes according to published guidelines.
For more information or interviews please contact helen@barraculture.org.uk.