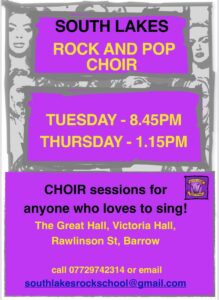 Rehearsals start again this week for SLRS Rock and Pop Choir … Plus a FREE taster session if you're interested in joining!
Age 18+
Gents and Ladies!
This week … Radiohead, Buzzcocks, Stormzy, Foo Fighters …. and more!
Unison and Harmony singing … exploring vocal colour and technique …. and gigs!!